Moderators: FBI, D.Rabbit, Karin, Vee
I am totally in shock. I have no words.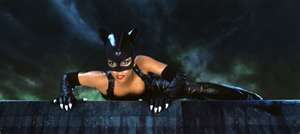 ---
It is so tragic!
She was such talented!
---
What an amazing voice. I've been listening to her music all day.
---
So sad...my heart and prayers go out to her daughter and family.
What does it profit a man to gain the world and loose his soul. If you don't know where you're coming from, you don't know where you're heading. Past, present and future.
---
Site Admin
Posts: 1753
Joined: Wed Dec 21, 2005 8:07 pm
Location: Bavaria
Contact:
I always wondered why she had such problems with alcohol and other drugs. I mean, she was beautiful, talented, rich, successful - she had everything one could wish for. Why would she want to escape such a life?
Since the authorities hold back information and announced to publish the athopsy result in about 6 weeks (an authopsy and chemical analysis of blood and tissue samples take 48 hours at maximum), it looks rather like it's not a death from natural causes. It looks rather like she got into the tub drunk or drugged, lost conscience or suffered heart or blood pressure problems and drowned. Such an unneccessary death and such waste of talent! I really don't know whether to be angry or to be sad.
---
I was shocked and didn't believe it at first. My prayers for comfort and peace go out to her mother, her daughter, her other relatives, and her friends. R.I.P. Whitney Houston
---
I actually live like 20 minutes away from the church they are having the funeral at. If you guys were hear you'd stay away from the area The Newark PD have blocked every side street, it is impossible to even get to the area even with mass transit. I was going to go, but I've decided to stay away. For one thing and out of respect for the family of Ms Houston. They need this time to be able to say goodbye to Whitney a private moment without people staring and snapping pictures. making assumption. As I look at the local news the street are almost like Time Square on New Years Eve. where everyone is clutered waiting for the ball to drop, but in this case they just want a gllimpse of the casket holding Ms. Houston, although she is already in the church or to see the arrival of the well known Stars that will be attending the funeral.you have helecopter flying over the area. It is just too sad. I will be watching from my computer or TV. It starts at 12PM.

RIP Whitney, I hope she is finally at peace now.

Aretha Franklin her God Mother paidd a nice tribute to her at Radio City Music Hall last night. It was touching.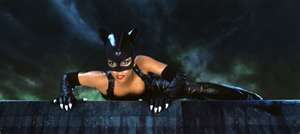 ---
I didn't even know the funeral was going to be held in NJ rather than Southern Cali...that shows how I dislike feeding into the frenzy that often forms around celebs like Whitney Houston and/or Michael Jackson at times like these.
I heard the news on the Net, sent a pray up for her and her family but that was about it. Even if I'd been living close enough to go check out the funeral I wouldn't of due to the respect I have for Ms Houston's daughter, Mother and family in general.
I totally agree with you Sprinks, this is a time where her nearest and dearest need privacy to express their grief and sorrow for their loss, and it saddens me to see how many people completely disregard that pain and sorrow in order to leer at the celebs who are attending the ceremony.
Ok, perhaps some for those fans want to genuinely pay their respects to Whitney, but I think if one is a true supporter of that (or indeed any) celeb, they should understand when their support is better appreciated from a distance rather than right there in your face.
What does it profit a man to gain the world and loose his soul. If you don't know where you're coming from, you don't know where you're heading. Past, present and future.
---
I admire the fact the ABC did alive broadcast, commercial free of the entire funeral 3 and a half hours. It was truely touching. Yeah I cried in my living room. Kevin Coastner did a lovely tribute with storys of Whitney taping of the movies they starred in. Poor Alicia Keyes I didn't think she'd be able to make it through the song she sang but she did. I could name all that spoke but to me the most touching was how Stevie Wonder changed the words of his song as a special tribute to Whitney. Also the Waynan they did a great job also. I loved what Tyler Perry had to sayabout their friendship, and his love for her. I also would like to praise ABC for not zooming in on the family but they kept the camermas focus on the pulpit from the rear the whole time. on the speaker or singer at the moments that showed me respect and courtesy of the families grief.

It was a great service and I am grateful Whitneys mother allowed us the public to be there with them.

When the polebearer lifted the coffin at the end of the service. I broke down at the finality of her life. So Sad But again RIP Ms Housten you were loved and shall forever b missed, but never forgotten.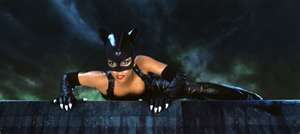 ---
It was a lovely homegoing service. I couldn't have summed it up any better, Sprinkles...
---
Unfortunately I only caught the last 50 mins or so, but from what I did see, yes it was a very lovely service.

Sprinks you're not alone my dear, I too shed a few tears when they carried out the coffin at the sound of 'I Will Always Love You', and I agree with what the commenter said, the song will take a whole new meaning for Whitney's fans henceforth.
What does it profit a man to gain the world and loose his soul. If you don't know where you're coming from, you don't know where you're heading. Past, present and future.
---
Yes it was a beautiful ole fashion funeral. I am glad it was kept traditional and not made into a huge gala the way some people will do when a star passes. It was a family homegoing as we do a celebration of the life that has move on. I am happy it wasn't emblelish as other funeral are sometimes to empress the public. I was grateful to be allow into a private family moment.

God Speed Whitney, at last you have foundthe peace you were looking for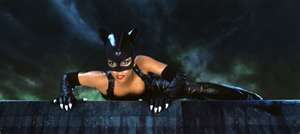 ---
Who is online
Users browsing this forum: No registered users and 2 guests