Moderators: FBI, D.Rabbit, Karin, Vee
HAPPY HALLOWEEN TO ALL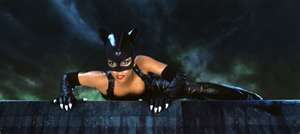 ---
Hey Sprinks!
Sorry, been a bit busy with all the stuff about the new play as of late, but I'm around, even though not all the time.
Happy Halloween to you too and all our extended cyber family!!!!
What does it profit a man to gain the world and loose his soul. If you don't know where you're coming from, you don't know where you're heading. Past, present and future.
---
Sprinkles, Ashanti
sprinkles wrote: I don't know where the heck everyone is but....
Now in the world there are so many important events ... Apparently everybody very busy.
Sprinkles do not be sad. Go to this thread, maybe I can amuse you.
viewtopic.php?f=3&t=728&p=12740#p12740
---
I don't really celebrate it but Happy Halloween, Sprinks!!! I hope you, the boys and the rest of the family are doing well. :-)
---
Okay I had a very interesting Birthday yesterday, sit back don't drink or you may spray your screen and I can't afford to buy you a new one


It was a lovely day My daughter and grandsons took me to a fall havest festival. (carnival) It was grand. We spent the day there, then to lunch at Outback
Yummy my prime rib was delicious.and my onion blossom was to die for Lol!!! We proceeded to go to the mall now this is where it really got tricky My 1 yr old grandson was obsessed with the tags on the skirt rack okay so my 3 yr old grandson asked me to tie his shoe that came loose so I took them to the white block that had a mannequin on it and sat him down and told him to hold his brothers hand while I tied his shoe, so he held his brothers hand I was tying the shoe when my 1 yr old grandson decided he wanted to look at the tags again so he reached out and grab the closest tag to him and pulled the who rack down and he was covered literally in skirts I grabbed the rack and steadied it then I started picking up the skirt in hope of finding my buried 1 yr ole whow was all right just a bit startled and once he saw the light again he was grinning and babbling, in the mean time I looked at my 3 yr ole who was still sitting on the block holding his brothers hand and he all of the sudden started crying (whaaaaaaaaaaaaaaaaaaaaaaaaa) i was like why are you crying he was like I thought I lost me brother but kept his hand. His Mom know her sons scream came running like what happen Lol!!! I really started to feel my 56 years on me I was like I think I need a drink after that. Everyone in the store was laughing after they help me unbury my 1 yr old and fix the mess he caused He is to darn fast. but a little adventurer.
I finished the night off with a glass of wine.
okay I lied I had 2 or 3 ::)

By the way not only did my 1 yr ole take out the skirt rack did I mention he was the cause of a domino effect, yeah that cause 7 other mannequin to go down also. I probably wont be welcomed in that store again Lol!!


((((((((((((((((((((HUGS))))))))))))))))

My grand kids are beautiful but they can be innocent terrors in department stores. next time if I have the courage to go into the store again I will bring the double stroller and secure them both especially the 1 yr ole. why do folks always talk about the terrible twos, what about the traumatizing ones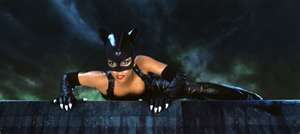 ---
Happy Belated Birthday, Sprinkles!!!
It seems you had a quite a day...lol. Those boys are going to keep you on your toes and that's for sure. {{{HUGS}}} ;-)
---
---
Who is online
Users browsing this forum: No registered users and 5 guests